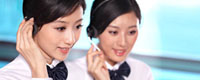 Name: Avon Lv
Tel: 86-133-0297-2494
Fax: 86-755-29490264
Mobile: 86-150-12830754
E-mail: info@szhl-tek.com
Add: ROOM402,Yucui Building,Wangcheng Road,LongHua District,Shenzhen
Skype: avonlv1987@gmail.com
MSN: avon-yafang719@hotmail.com
QQ: 2398058519
QQ: 819601690






Product name : 12V2A desktop

Product No. : HL-SW02

Input : AC 100-240V

Output : DC 12V 2A

Power : 24W

DC Pin : 5.5*2.5mm/5.5*2.1mm/others

product name : switching power adapter 12V 2A

Model : HL-SW02

compatible for : CCTV,LED,Moul,Camera,etc.

warranty : 2years

package : brown box/customized

ac cable : AU,EU,US,UK,etc.for choice
Details:
24w Switching power supply 12V 2A Switch Charger for CCTV Security digital camera charger


Feature
(1)This is a brand 100% new 100V - 240V AC to DC charger for Camera
(2)Input : 100V-240V
(3)Output : 12V 2000mA(2A)
(4)Output adaptor : 5.5mm x 2.5mm,etc.
Brand New Replacement Product, works as genuine parts, 100% OEM Compatible!!
Full 12 months warranty

Model Number

12V Switching Power Supply

Input Voltage Range

100-240 VAC 50/60 Hz

Peak Output Power

24 Watts, 30 watts surge ,36W ,60W

Load Regulation

±3% over rated current: 1—6 Amps

Output Voltage Nominal

12 V DC

Current

1A 2A 2.5A 3.5A 4A 5A 6A etc

Input Connector

IEC320 C6 3 pin input connector , allows cords for any country to be used

Output plug

5.5 x 2.1 mm barrel connector

Output Polarity

Center Positive

Dimensions

50mm x 32 mm x 90mm (2 inch x 1.25 inch x 3.5 inch)

OEM

Available

Double Insulated

DC tips can be choosen

3.5 OD x 1.35 ID Barrel, 4.75 mm OD x 1.75 mm ID Barrel EIAJ-03, 5.0 mm OD x 3.5 mm ID with center pin, 5.5 mm OD x 2.5 mm ID type 2, 5.5 mm OD x 2.5 mm ID Barrel, 6.0 OD x 4.5 ID center pin, 6.5 mm OD x 3.0 mm ID Barrel

Other features

Short circuit, over voltage and over current protection

Ripple noise

500Mv max

Temperature

0° to 40° C Operating

MeanTime Between Failures

100,000 hours at 25°C full load

Testing

100% HI-POT tested

100% cyclic Burn-In

Use for

LCD TV,CCTV,LED,audio, GPS, and CB equipment.

Advantages:

Inexpensive switchmode AC switching power supply AC/ DC converter.

Efficiency >85%, depending on input voltage, and output power.

Inexpensive fully regulated power supply with 3 prong input
Product characteristics:
1.Power Interchangeable adapter, fixed frequency control circuit, apply to scanner, digital camera, instruments, printer, and more
2.Meet all related safety standard
3.Ultra low no-load/standby power consumption
Protections
1)over voltage protection: 120%min
2)over current protection: 120%min
3)over protection
4Short-circuit protection: automatic recovery ­
5Load regulation: ±5%
Environmental requirement
1)operating temperature: 0-40
2)storage temperature: -20-85
3)opera ting relative humidity:595%RH
4) Withstanding voltage: AC 3,000V (minimum), 5mA (maximum) ­
5Insulation resistance: DC 500V 100MΩ (minimum) ­
Our Adavantages:
1) Over 11 years of professional experience in design and producing ac adpters.
2) Strong R&D Capability, all kinds of products available:ac/dc adapters,Laptop adapters, Universal laptop chargers,Laptop car charger,tablet pc charger and Irregular power adapters
3) Abundant inventory for fast delivery.
4) Reliable quality
5)Warranty 2year:we change your no working adapter 1 to 1
6)Brand New Replacement Product, works as genuine parts, 100% OEM Compatible!!
Package Includes
One Unit AC Power Adapter and One Power Cord Whole Set.
FIT FOR ANY DIGITAL PRODUCTS LIKE LCD & LED SCREEN,SCANNER,MEDICAL EQUIPMENT,PRINTER,DIGITAL FRAMES,PBX,ADSLMODEL.....
Our Services:
Factory Business Scope
1. laptop adapters for hp/dell/acer/toshiba/samsung/apple/lenovo IBM/sony/gateway/Liteon/Hipro/LG/Gateway etc.
2. swithcing adpater 5V -32V, 48V, 1A -12A for LED/LCD monitor, all-in-one pc, printer,
router adapter & another home appliances power supply
3. printer adapter for HP
4. Smart portable car charger (America IT, Start new innovation of science and technology
5. universal adapter, Tablet PC charger power supply
6. Laptop battery,laptop keyboard,LCD panel,and other accessories
7. small chargers for mobile phones